When Jaxon was 6 years old he left his first ever rock concert (Pearl Jam) with Eddie Vedder's setlist. That capped off an amazing night. There was no way to predict just how epic Jaxon's 2nd Pearl Jam concert would be last month. Jaxon is 8 now and December 2nd, 2013 will always go down as a special night. In the fall Jaxon covered the new Pearl Jam song "Mind Your Manners". Members of the band came across it and Pearl Jam started following Jax's twitter account: 
@jaxon_drums 
That led to Jaxon being a guest of the band at the Calgary show last month. Before the show even started, drummer Matt Cameron spent 20 minutes with Jax chatting about drumming, giving him drum sticks and shirts and even letting Jax add a song to the ever changing and legendary Pearl Jam setlist for the night. Jaxon wanted to hear the song "GO" and there it is inserted into the setlist ! 
 During the first encore Eddie Vedder stopped the show to ask if Jaxon was still awake ! Here's that moment caught on video and the amazing picture Pearl Jam photographer Karen Loria captured of the crowd lifting Jaxon in the air. The 90 second shoutout and dedication of the song  "GO"  by Eddie was very unexpected and special and don't worry even though Eddie swears by accident, Jax has heard it all before!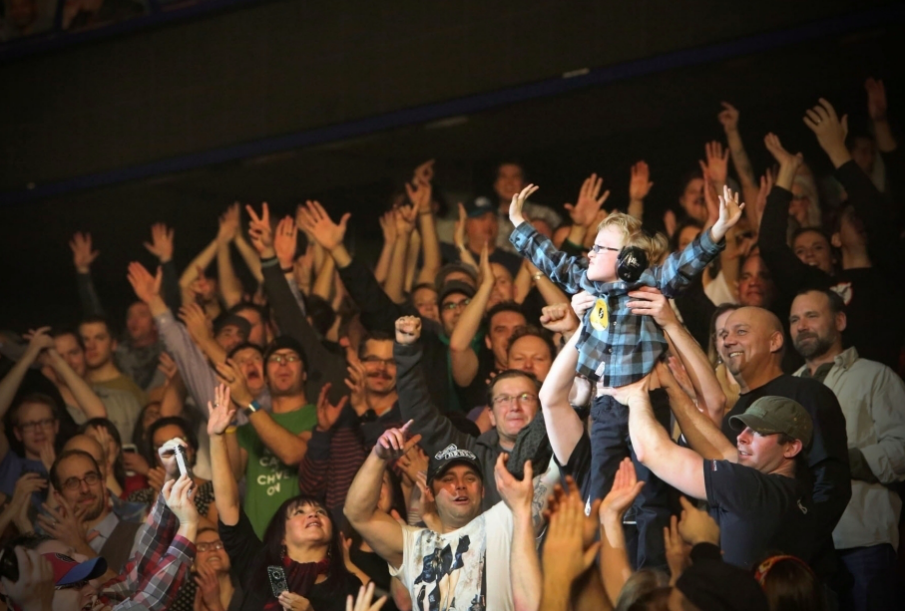 After the show Jaxon was able to meet bass player Jeff Ament and Keyboard player Boom Gaspar. Overall an amazing night with a special band. Setlist at 6, shoutout at 8, who knows what the band has in store for Jax when he's 10 years old, maybe he'll be jamming with them by then ! 
Here's Jaxon drumming Pearl Jam "MIND YOUR MANNERS"